How to measure ring size
Jun 17, 2021 by ZULABOX
Here is our ring size chart
Ring Size

Ring Size

Perimeter (mm)

Diameter (mm)

5

49.32

15.7

6

51.87

16.51

7

54.51

17.35

8

57.15

18.19

9

59.34

18.89

10

62.33

19.84

11

64.97

20.68

12

67.51

21.49
Tip: the most common ring sizes for women's ring fingers are 6 and 7.
3 ways to measure rings:
1.Use a Ring Sizer
Choose which finger you want the ring for. Remember, your fingers are all different sizes!
Push the end of the ring sizer through the 'buckle' so it forms a ring shape, and slide the sizer onto the intended finger.
Adjust the tightness until you have a comfortable fit. Shake your fingers a bit to make sure it's not too loose!
When you have the right fit, read the size indicated by the arrow. In the example below, the model's middle finger is a size 8.5
Want to purchase a Ring Sizer? (Pls click the picture below:)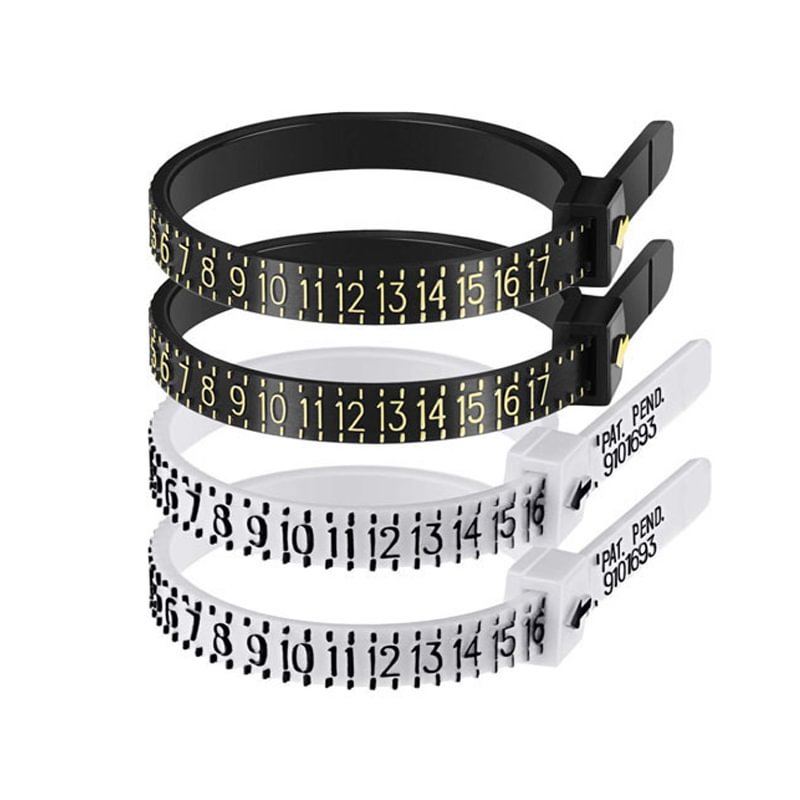 2. Without ring sizers solutions
If you don't have ring sizers, you can use a piece of thin string, dental floss or strip of paper; a pen; and a measuring ruler.
Wrap the intended finger snugly with a piece of string/floss or strip of paper.
Use a pen to mark where the string/floss/paper meets around your finger
Straighten out the string/floss/paper and measure it against a ruler in millimeters
Check the chart in the "Finger Circumference (mm)" to find the ring size
3. Measure an existing ring that you own
This one is quick and simple! If you already own a ring that fits the intended finger, simply:
Measure the inside diameter of the ring in millimeters (see image above)
Check the chart above in the "Ring Diameter (mm)" column to find the ring size
Tips for Measuring Your Ring Size
Make sure your fingers are at a "normal" size when you measure them. Fingers shrink a bit in cold weather, and they swell after you've had alcohol after you've exercised.
If your knuckle is particularly big, you may want to choose a bigger ring size so that the ring can fit over the knuckle
Size differences between your left and right hand often exist! Fingers are also fickle creatures that like to change sizes through the seasons (eg when you're in hot weather, they may swell a little) and during pregnancy.
What's a good fit like? Your ring should slip on easily, but be snug and slightly difficult to remove.