Payment Policy
Here are some payment methods that you can take advantage of to prepare your payment.
Credit Card Payments

We accept all major debit and credit cards issued by VISA, UnionPay, MasterCard, JCB, Diners, American Express and Discover.

The available credit card options are listed above. The credit card companies listed above are the most commonly used credit cards on this website. Do not worry if your credit card company is not listed, we encourage you to go ahead and make the purchase. Please note that zulabox does not collect your credit/debit card number or personal information when you make payment. For questions regarding your transactions on our site, please consult your card-issuing bank for information. The currency you pay in is determined by the country you pay from and the payment method of your choice. You can change the default currency by clicking on the upper right corner of zulabox website, and selecting the currency you'd like to pay with USD, EUR, GBP, CAD or AUD
Please be informed that we will not charge you any commodity tax. The amount you pay only includes the cost of the item(s) you ordered and shipping (free shipping over 69 USD). For more details on our shipping policy, you can visit our Shipping Policy.
Payment Process
Confirm the information is correct and click on "Continue to payment"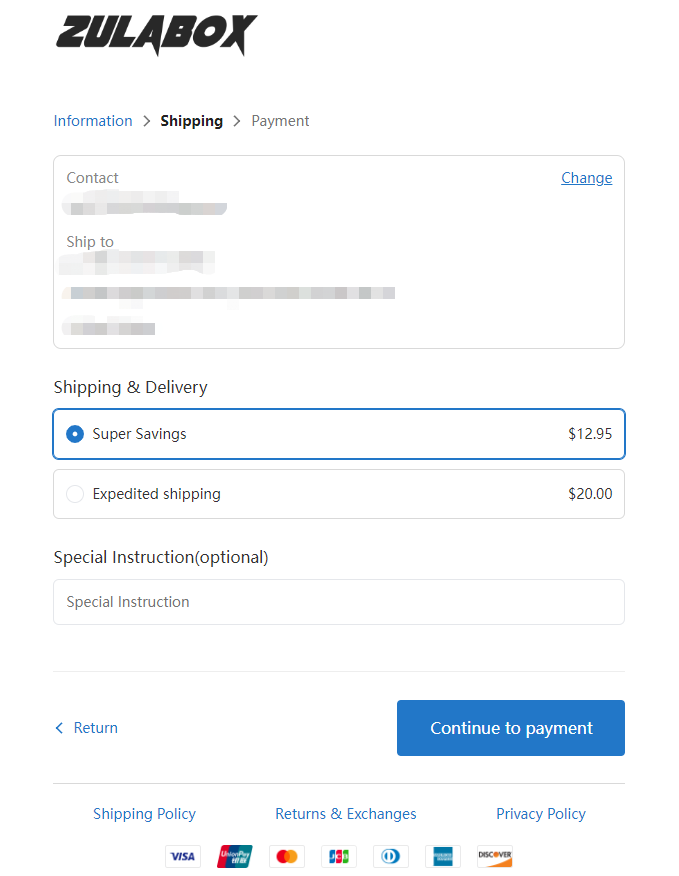 .
2. Enter your credit card's data. When you are done, click on "Complete order".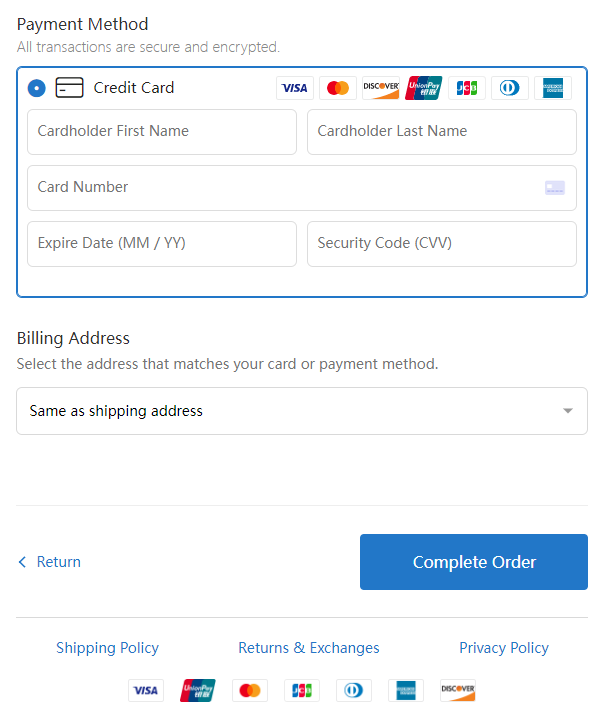 3. Finally, you will complete your payment on our website.
If you have any problems with our payment policy, please feel free to contact us via serv[email protected]